"Buddy' Oak – Wooden pet bowl holder for small pets
49,99 €
In stock
Estimated Delivery between 29/11/2023 and 30/11/2023
Take advantage of free shipping for all orders towards Italy
With its clean and essential design, 'Buddy' is the perfect curved wooden bowl holder for your pet. A low weight and removable stainless steel bowls make it super versatile and easy to clean. Conceived in two versions and available in 3 wood finishes, this product reconciles the needs of a sophisticated interior with the comfort of your little four-legged friend.
Made in Italy: Design, Planning and Production by F.M. Curvati SRL.
Essence: Oak
Material: Curved Multilayer Beech Wood
Dimensions: 48 cm x 8 cm x 18 cm (Length x Height x Width)
Bowl: 14 cm (Inner diameter) 900 ml (Capacity)
Assembly: The bowl holder is delivered ready to use and does not require assembly. 
In our shop you can pay by credit/debit card, PayPal or bank transfer.
All transactions are 100% secure and we guarantee maximum protection of personal and payment information.
For orders placed with payment by bank transfer, the order will be processed as soon as the amount is credited to our bank account.
Shipping is done via express courier within 24/48 hours (working days) from the receipt of payment. As soon as your package leaves our warehouse, you will receive an email with the tracking details for your order. For any information regarding the delivery, contact us on WhatsApp at number +39 3423422427 or through the live chat on the site.
You have the right to withdraw from your purchase for any reason, within 14 days from the date of delivery of the products.
To start the return procedure send an email to: resi@fmcurvati.com.
For all info see the Returns And Refunds section of the site.
To clean the product, simply dampen a cloth (preferably microfiber) with plain water and wipe gently; then wipe the surface again with a clean, dry cloth. Do not use solvents.
Fast & Free Shipping
24 / 48 H
Payment Online
100% Secure
Return & Money Back
Guarantee
Comfort, order, cleanliness...
Buddy bowl holder is designed to solve three needs that every owner cannot ignore:
-Pet comfort→ An elevated bowl holder allows your dog to feed comfortably while reducing strain on paws and neck.
-Keeps the room tidy→ Thanks to the rigid and stable stand, there will be no more bowls lying around the room!
-Cleaning bowls→ 2 removable stainless steel bowls, easy to clean and fill.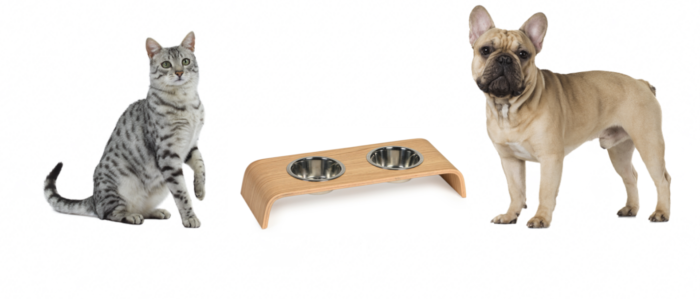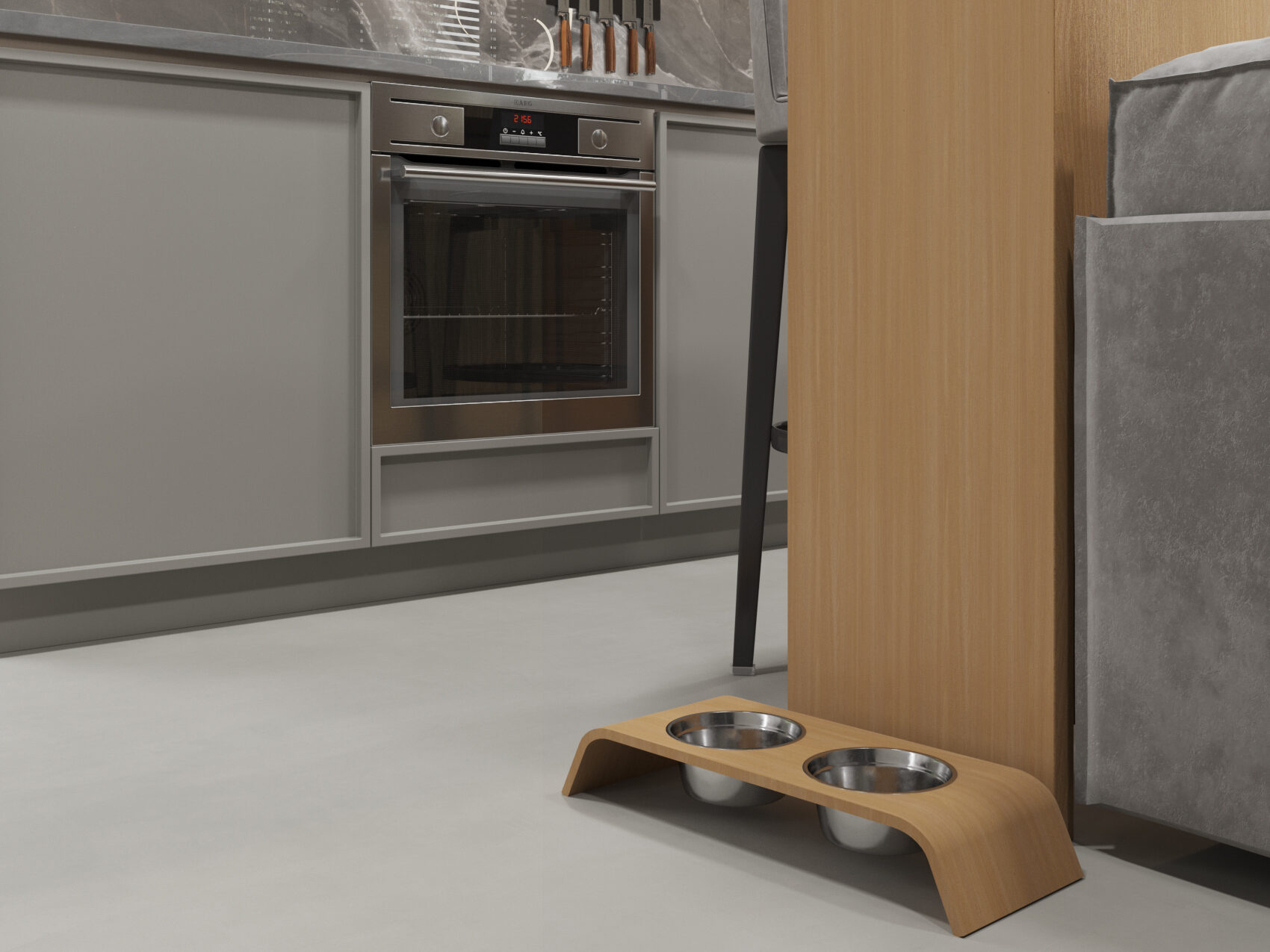 ... and design!
Buddy not only solves important practical needs, but is also designed to meet an aesthetic requirement.
The shape and every detail of FM Curvati's wooden can holder make it a design furnishing accessory capable of embellishing any room.
3 elegant essences
The Buddy toilet bowl holder is available in 3 different woods (oak, walnut and beech) to perfectly match the style of your home.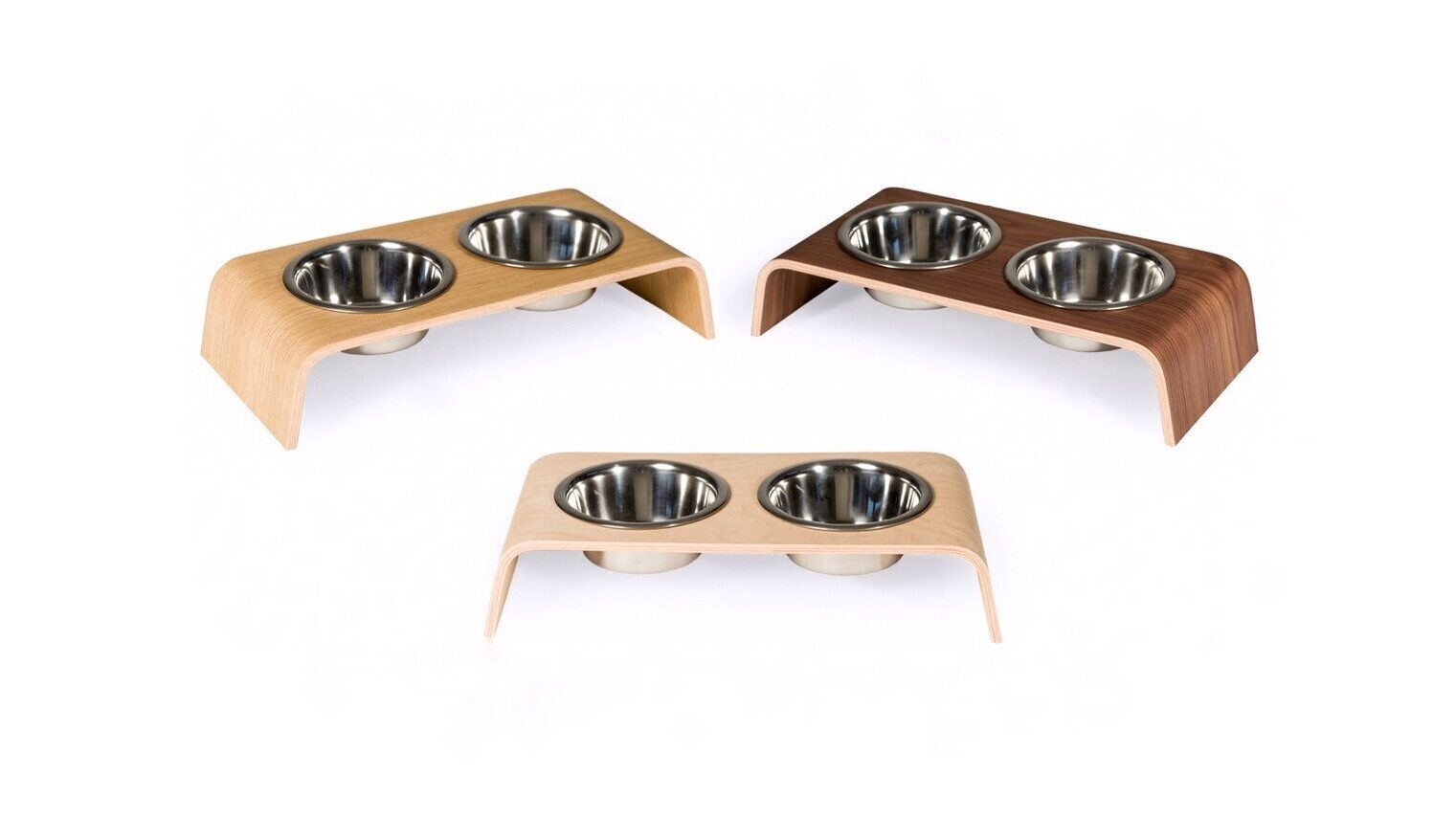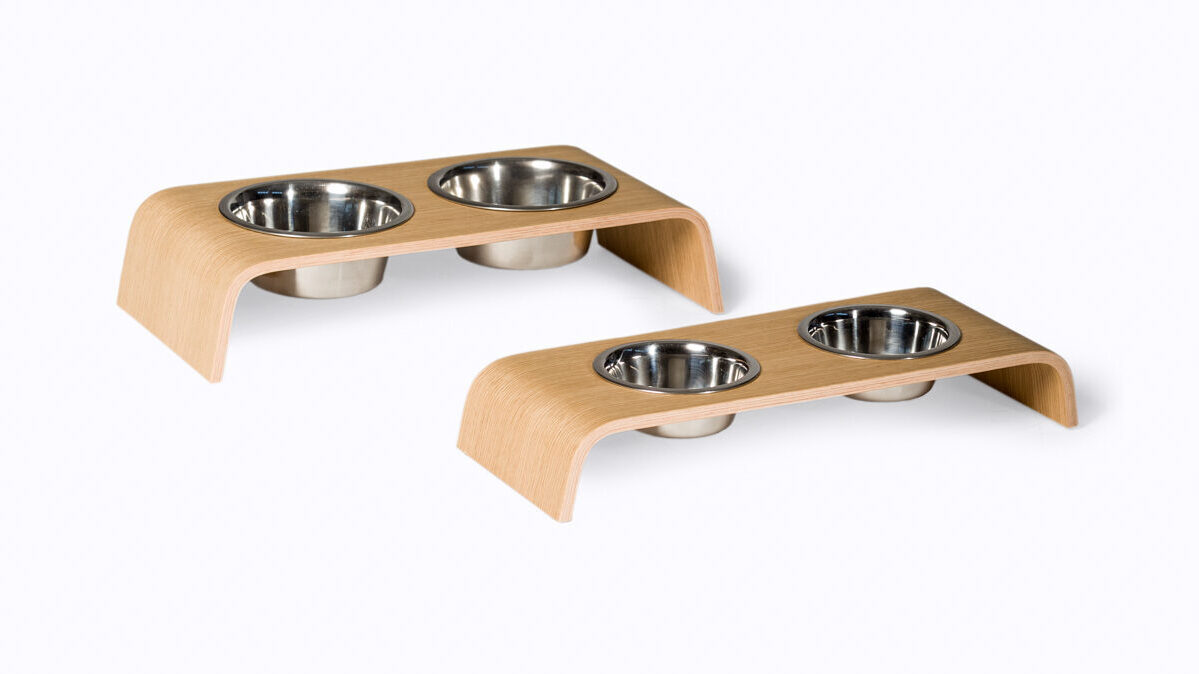 2 different sizes
It is possible to buy two different sizes of the Buddy bowl holder:
-'Large' designed for any breed of medium-sized dogs
-'Small' suitable for cats or small pets